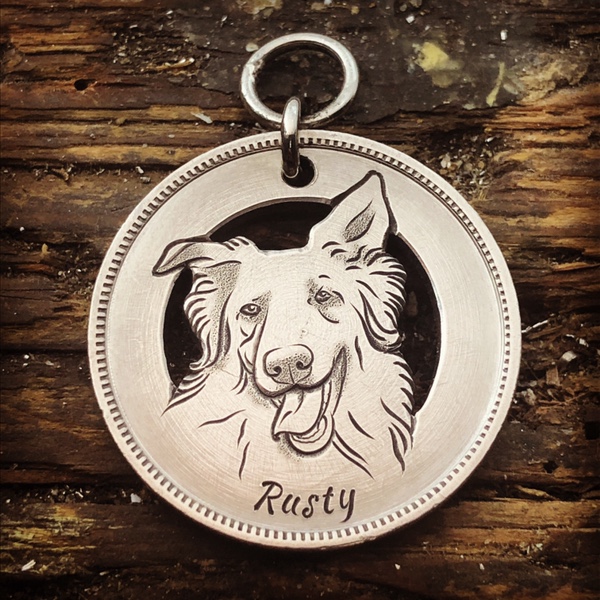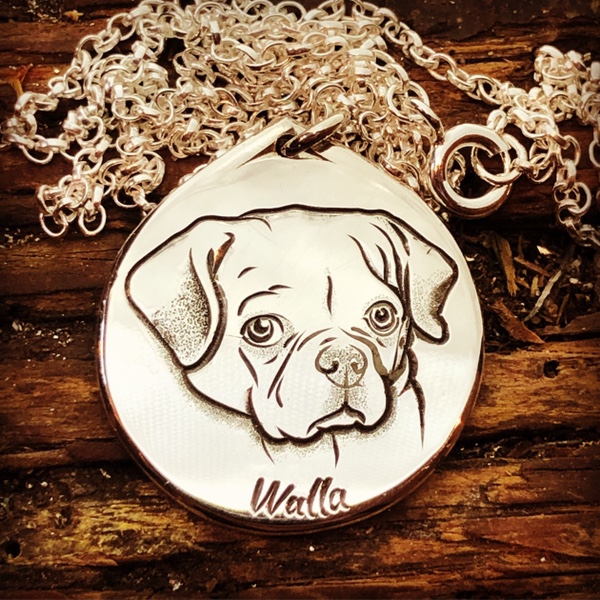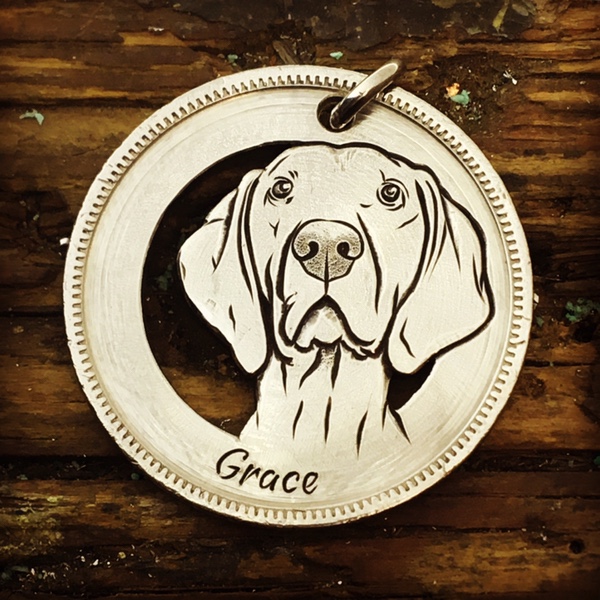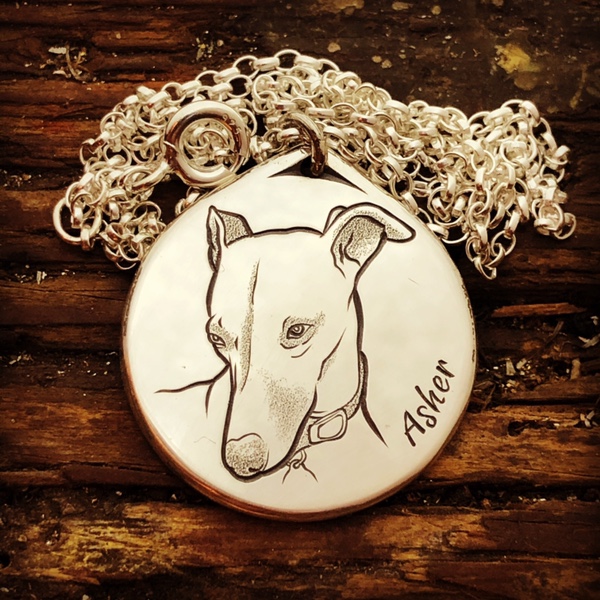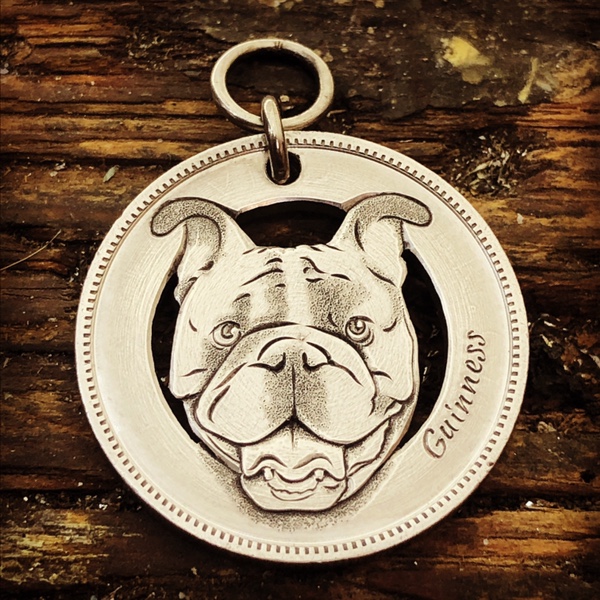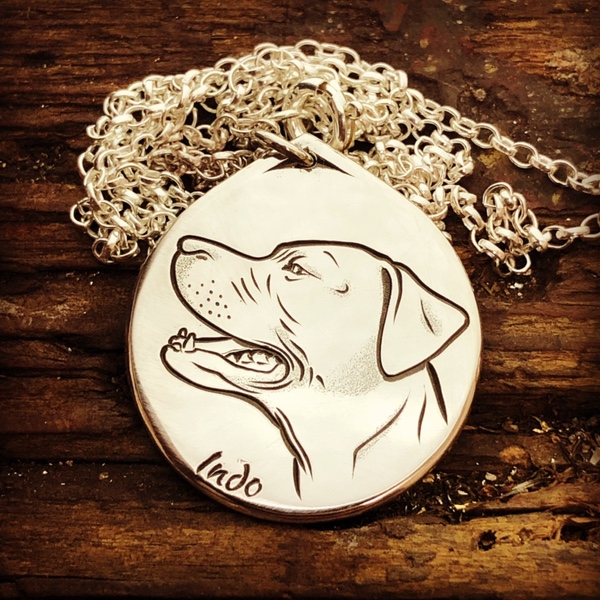 Portrait coins & pendants
Hand-carved keepsakes
A beautifully hand-carved portrait of a loved one for a key chain, sterling silver pendant, charm or simply hold as a keepsake. They are uniquely surprising pieces, unforgettable gifts and a great way to keep lost ones close too.
Just fill out the form below and I will draw up the design for your approval and when you're happy I will hand-carve the portrait.
I usually allow two weeks to complete the piece and I ship worldwide.
Wow! It really looks like him  
 Amazing, I will treasure it rest of my life  
 no words can describe how much I love it.
Thank you so much!! 
You did a FABULOUS job and it is absolutely BEAUTIFUL! Took me a bit to clear the tears to see it but I have it on already and have no intention of taking him off any time soon. I can take him with me wherever I go now.
It just arrived, I love it it's amazing it looks just like her, Bryonie is going to go mad, wish I didn't have to wait to give it to her. Thank you so much what a brilliant thing
Get in touch!
Commission a very personal keepsake for yourself or a loved one, just fill in the Commision form and I'll get back to you as soon as I can.
Small Portrait Coin

Carved on a US Buffalo nickel 21mm (13/16 in) across
Large Portrait Coin
$175 USD
Large Portrait Coin

Carved on a British florin 28mm (1 1/8 in) across
Portrait Pendant
$240 USD
Sterling Silver Pendant

Supplied on an 18" sterling sliver chain